Looks are never everything, but when it comes to the office you spend most of your time in, a work environment that is fun, easy on the eye and inspiring can make a huge difference to how you perform on a daily basis.
Take a look at a few of the trendiest offices we've got in the UK right now…
ASOS
The Office: ASOS' headquarters in Camden are located in a former tobacco factory, with an art deco vibe that means natural light, modern furnishings, and funky, patterned wallpaper.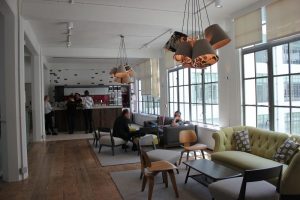 The Engine Group
The Office: Circular, spinning seating pods—like something you might see on a futuristic spaceship—and translucent acrylic display screens make this London office techy and cool.
Frank PR
The Office: This London office has a rotating fairground ride, a la an amusement park! Who wouldn't want a spin—bad pun intended—at this office, which seems to value playing as much as it does hard work.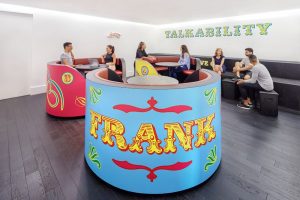 Millennium's solutions are cost-effective and planned to the highest standards. The company's strength is to understand fully client business and match it to their requirements.
If you have any questions or enquiries for us at Millennium Storage and Interiors, please get in touch using the contact details here.